(NOTE to all: The venue has changed! - as of April 20, the final venue is the covered court at San Lorenzo Village, Makati City)
The new venue brings new parameters; please read the important information in the following paragraphs.)
ENTRY GATE:
a) Motor vehicles: Sorry for the inconvenience, but visitor vehicles must pass through the Don Bosco gate, at the corner of Amorsolo Street and Arnaiz Ave. (aka Pasay Road).
b) Pedestrians: Visitors entering on foot can enter through any gate of the village.
But whether you're aboard a car or on foot, the security people shall be expecting to hear the phrase "aikido seminar at the clubhouse covered court," or similar phrasing.
PARKING: Parking in the wrong place can cause your car to be clamped. Very expensive to unclamp, and there is no forgiveness. There will be plenty of parking at zero cost, but visitors to San Lorenzo Village must park at only two designated places on the dates of the seminar. It's not complicated:
a) Main parking is along San Lorenzo Drive,
but only where the kerb is painted white
. San Lorenzo Drive is the main drag of the village, affording nearly half a kilometer of parking (see map elsewhere on this page). And the seminar venue is on that road, rendering this stretch the most desirable parking place for visitors. Come early to snag a parking slot.
b) If there is no more parking available along San Lorenzo Drive, you can (must) park along Amorsolo Street, on the side of the street nearest Amorsolo Creek. There's nearly a kilometer's worth of free parking on Amorsolo Street. Amorsolo Street is the westernmost edge of SLV, and is a 300-meter walk (5 minutes) to the venue. The most direct route to the covered court is via Joaquin Street (see green-dashed line on map below).
c) Participants with cars are asked to make a hand-lettered sign for themselves, and put said sign on the dashboard, where it will be visible through the windshield to the roaming guards. The sign should say: "AIKIDO SEMINAR PARTICIPANT." Please render it on a half-sheet of bond paper, preferably using a heavy marker pen.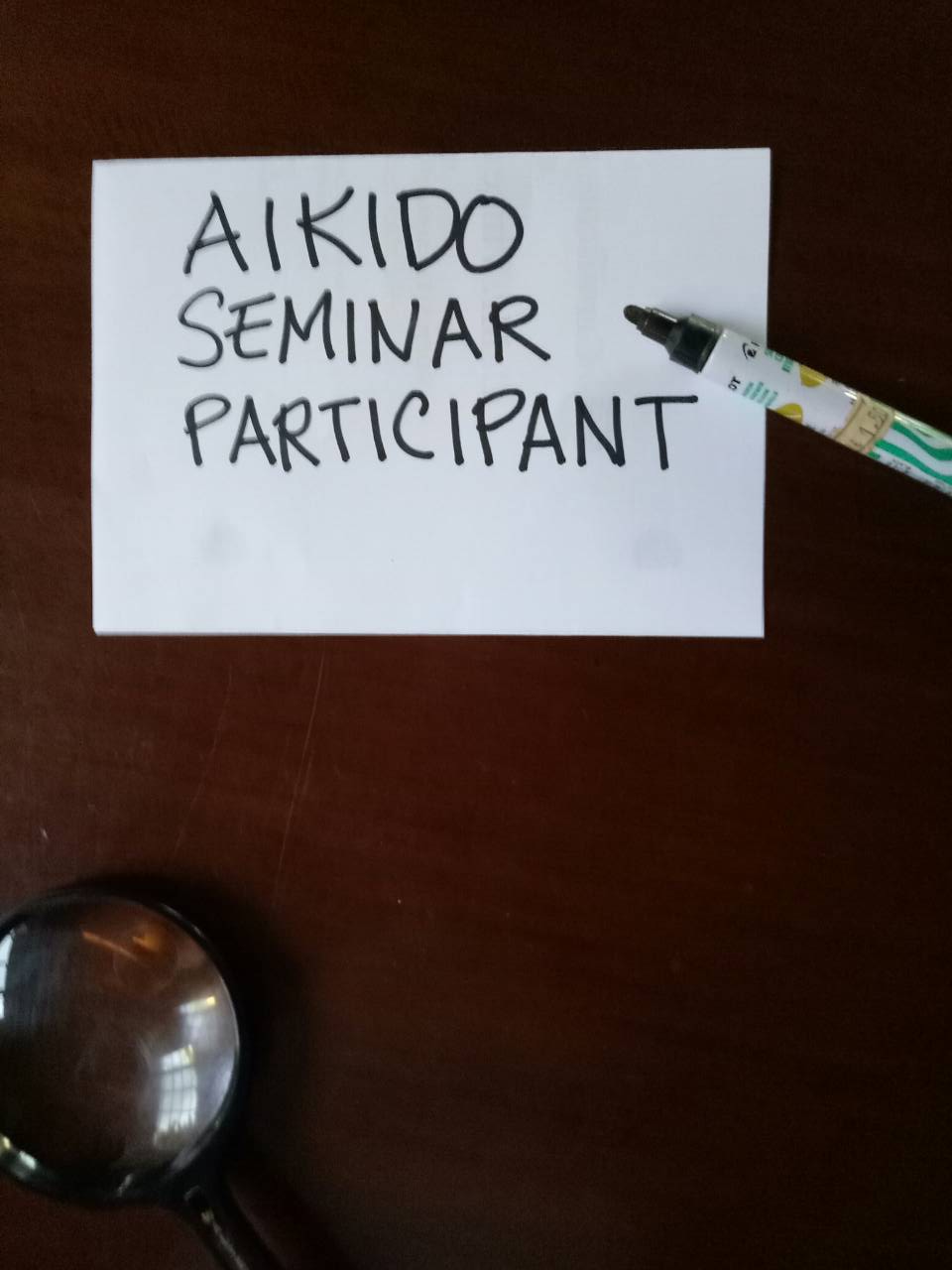 d)
Click here to download a PDF copy of the map below.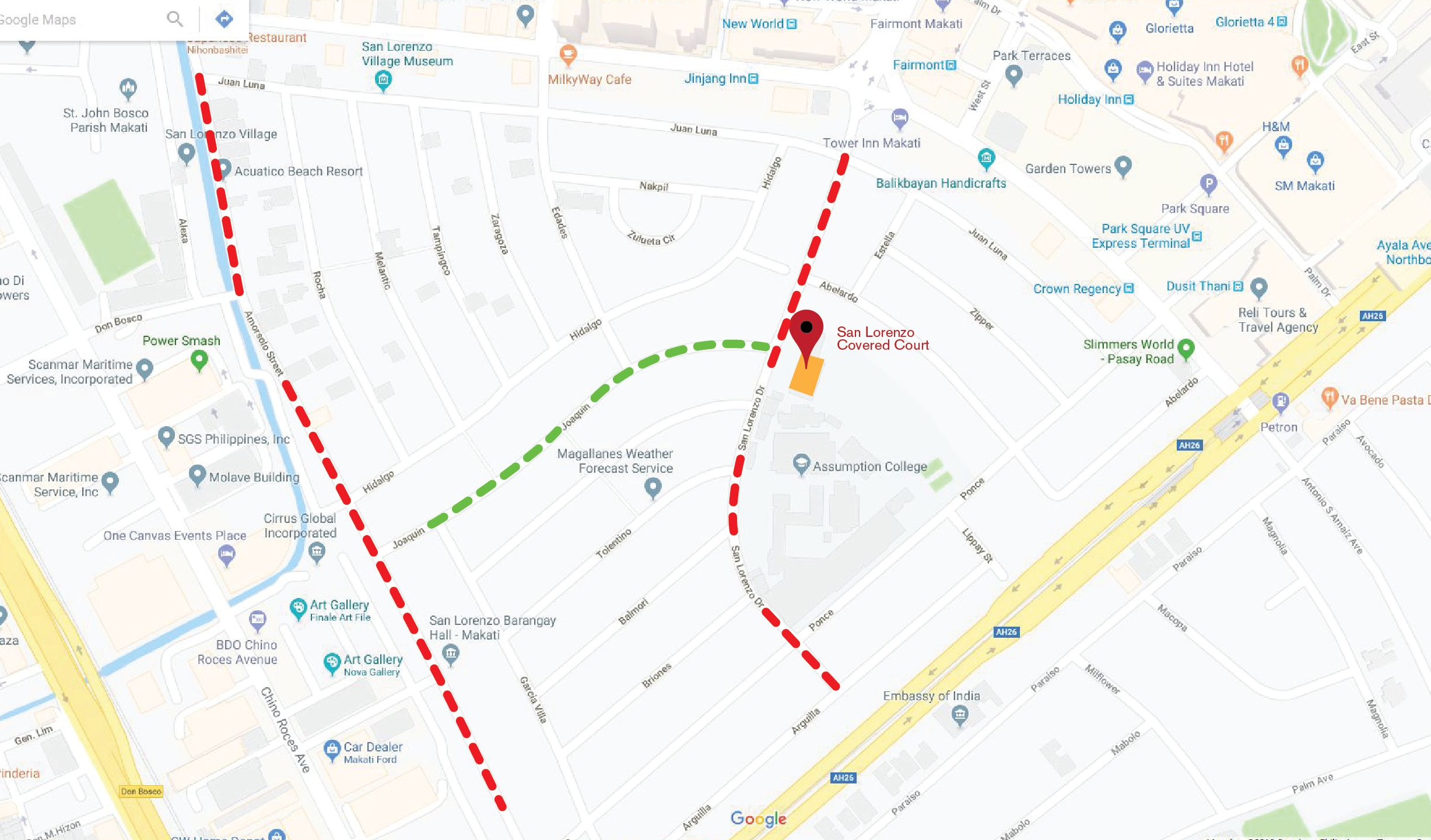 The San Lorenzo covered court is indicated by the drop pin image.
The red dashed lines on the map indicate the allowed parking areas, along San Lorenzo Drive and on Amorsolo Street. Parking is free. Follow the rules to avoid getting your wheels clamped.
The green dashed line traces Joaquin Street, which is the shortest route to the seminar venue if you are forced to park along Amorsolo.