Dojo floor repair 2023
Because of wood rot, the middle third of the dojo flooring was recently replaced with fresh tongue-and-groove planks.
The work was executed by MSCI Maintenance Department from July 27 - 30.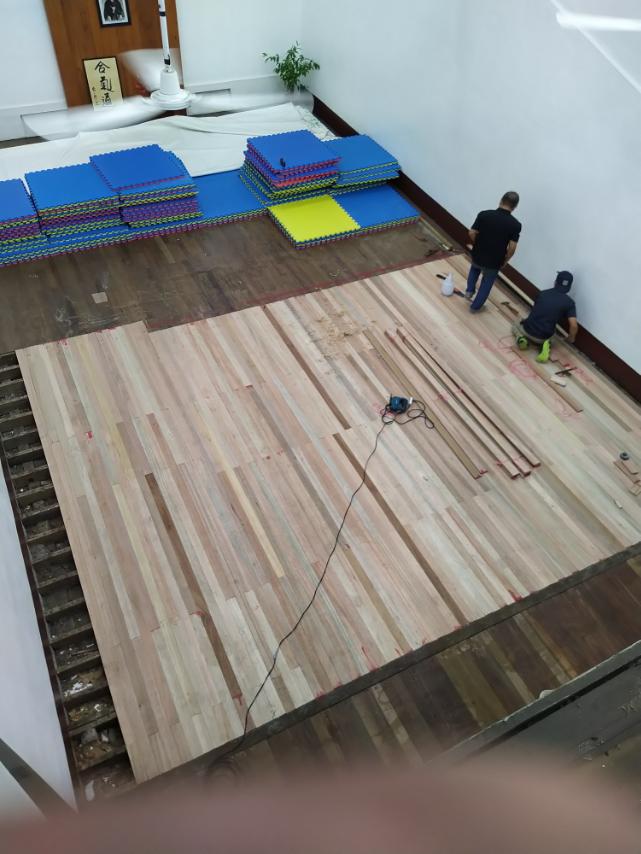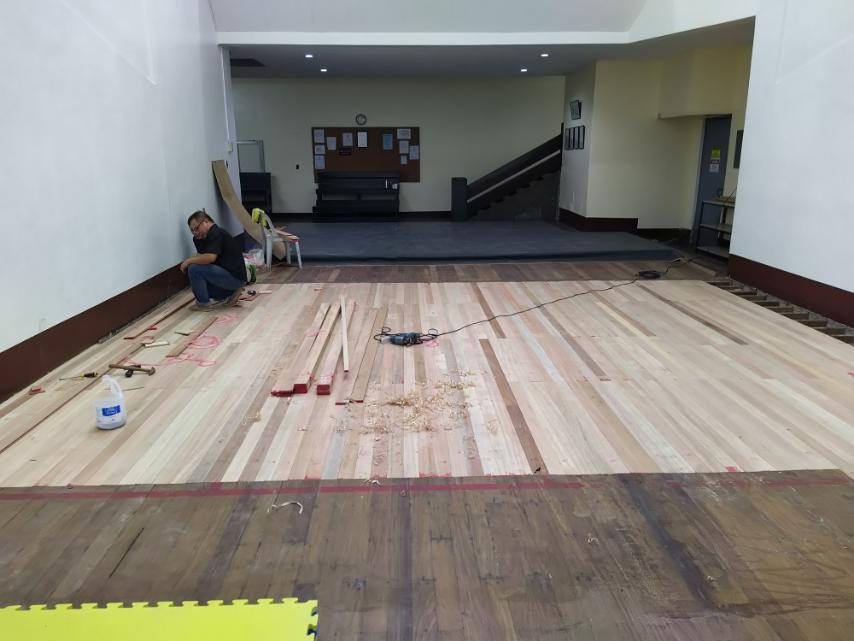 Participants of the Wednesday class disassembled the jigsaw mats of our tatami on July 26th. On July 31st, with the new flooring in place, a small team of six members reassembled the mat structure. Many thanks to the members and guests who helped the mat disassembly and subsequent reassembly.