(THIS EVENT IS CONCLUDED. ALL MATERIALS RELATING TO IT ARE RETAINED FOR ARCHIVING PURPOSES ONLY.)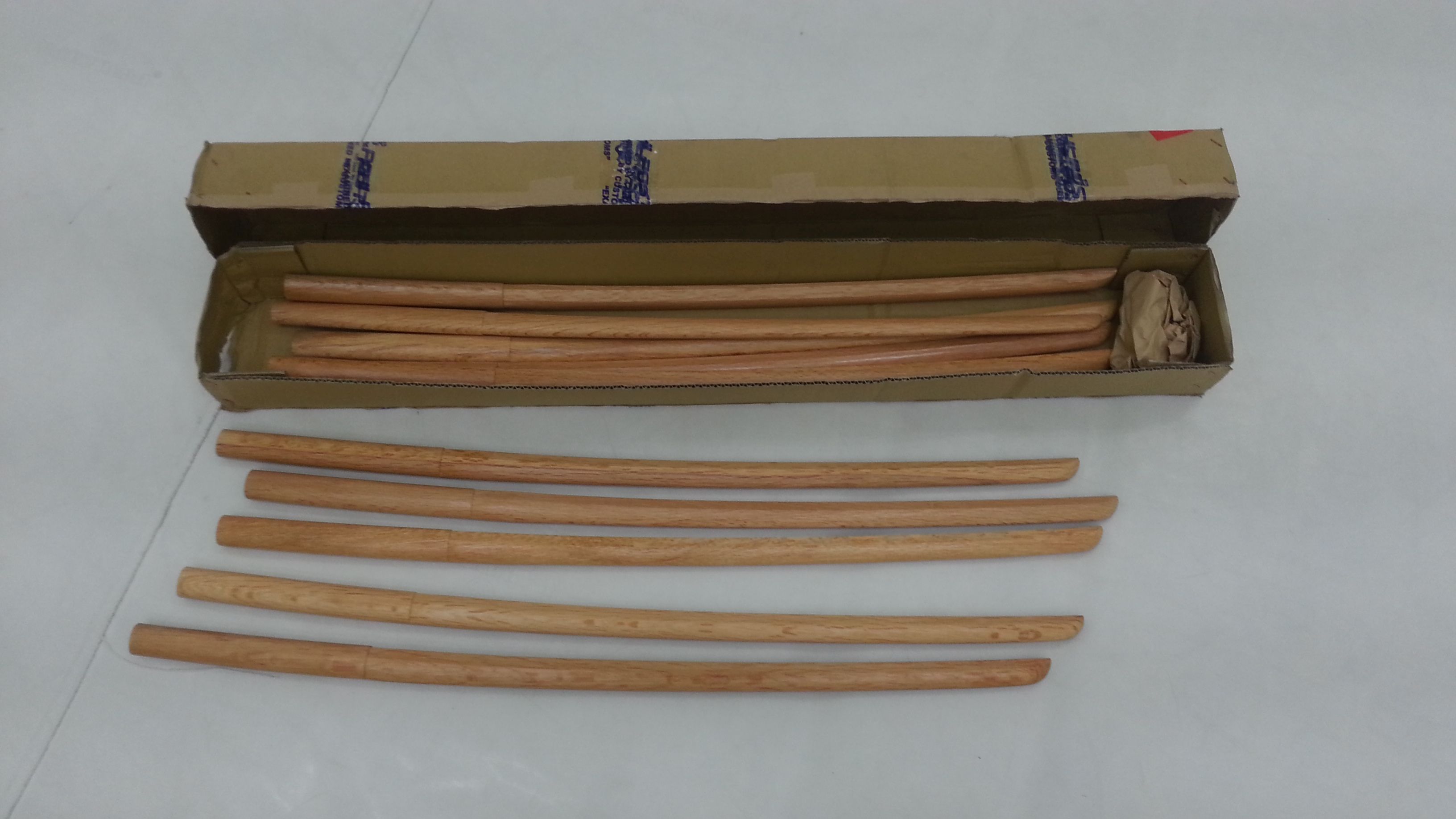 A gift of bokken from a generous friend
Hong Kong-based aikidoist David Cheung, 2nd dan, recently donated 10 brand new bokken (wooden swords) to the Makati Aikido Club.
David has visited and practiced in Manila for several years now, and has forged a friendship with the MAC in particular. He most recently trained with us last February.
We say thank you very much to David for this unexpected gift.
The new bokken were used for the first time at the weapons class of 2017 May 05.