2013 March 13 Rehabilitation of tatami tarp cover at MAC's Makati Sports venue
On Wednesday afternoon and evening, the MAC dojo will be fitted with a new tarp cover for the tatami. The work will commence at 10:00 hrs on Wednesday. Parts of the tongue-and-groove wooden flooring will also be repaired in the process.
Members who would like to help out are welcome. The rehabilitation work will end at 21:00 or thereabouts.
*****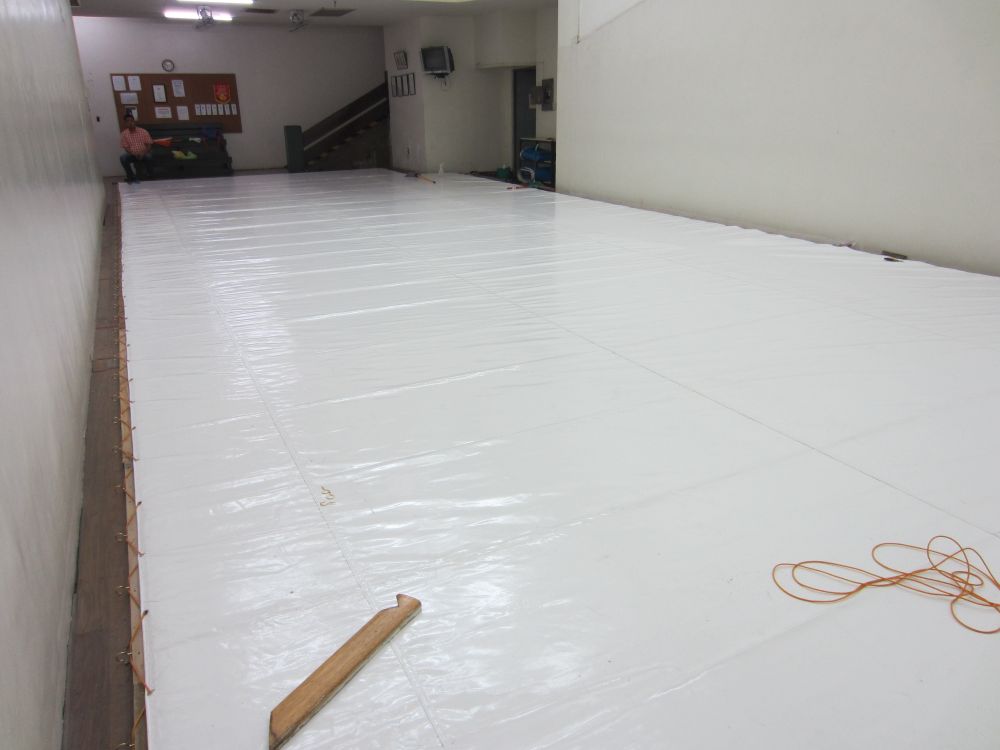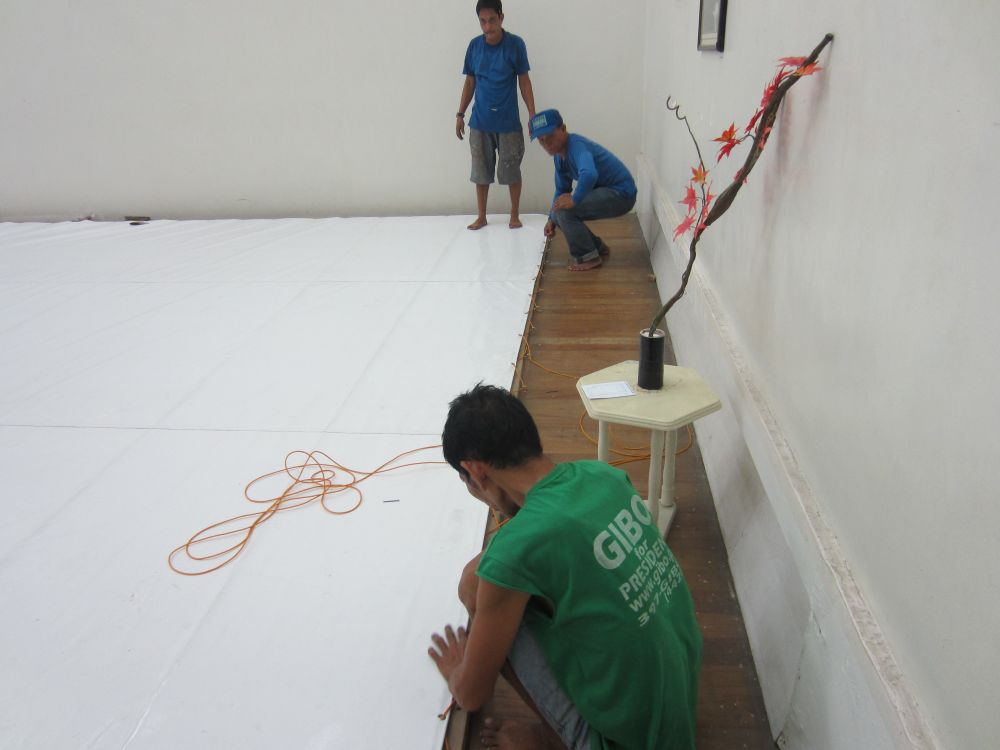 The tarp replacement was completed on schedule and according to plan.
The Makati Aikido Club thanks new member Aujie Trillanes for helping out.
The Club also thanks new member Jojo Gutierrez for donating a significant portion of the cost of the new tarp.