Two additional ceiling fans for our dojo
(THIS EVENT IS CONCLUDED. ALL MATERIALS RELATING TO IT ARE RETAINED FOR ARCHIVING PURPOSES ONLY.)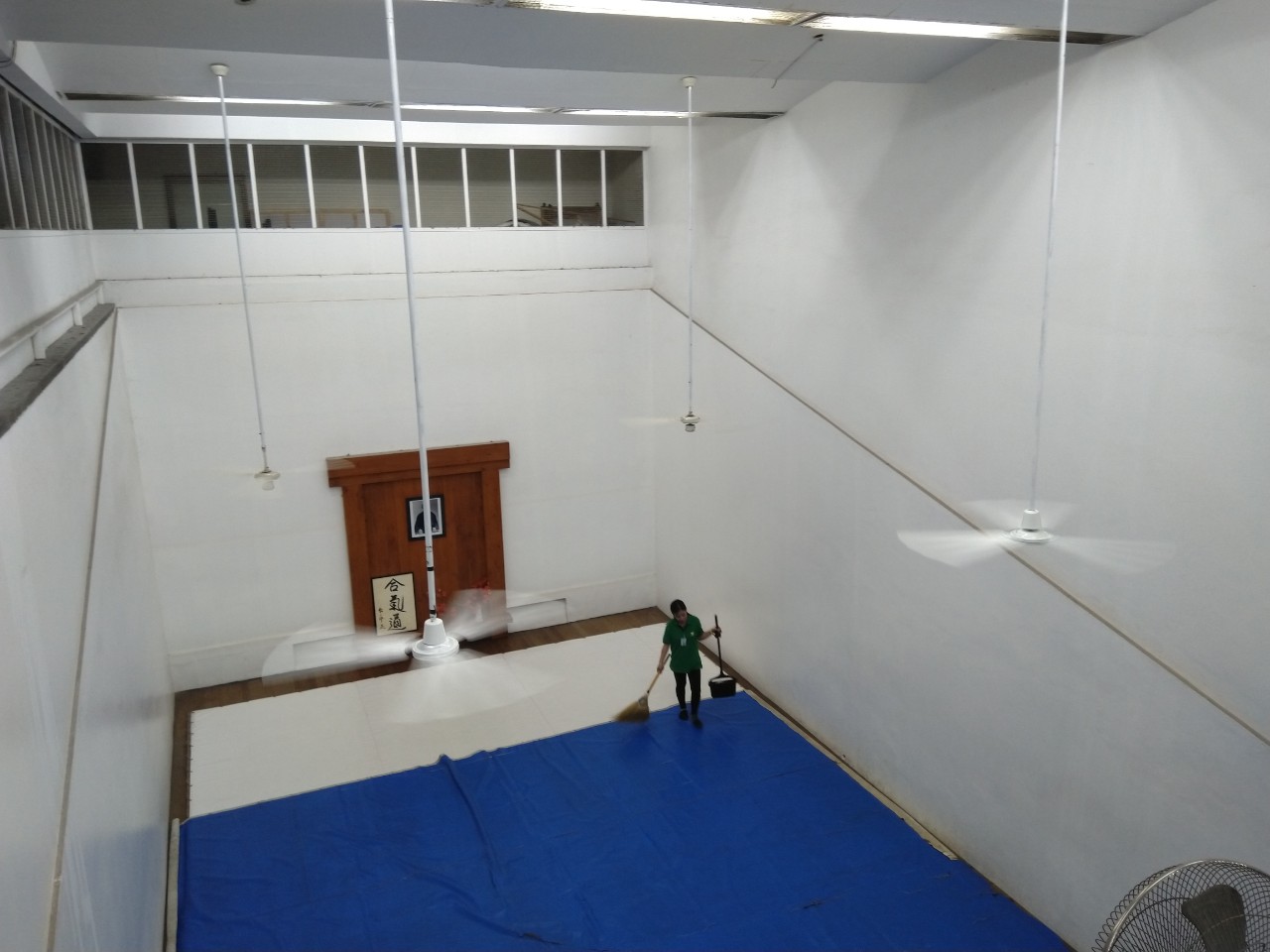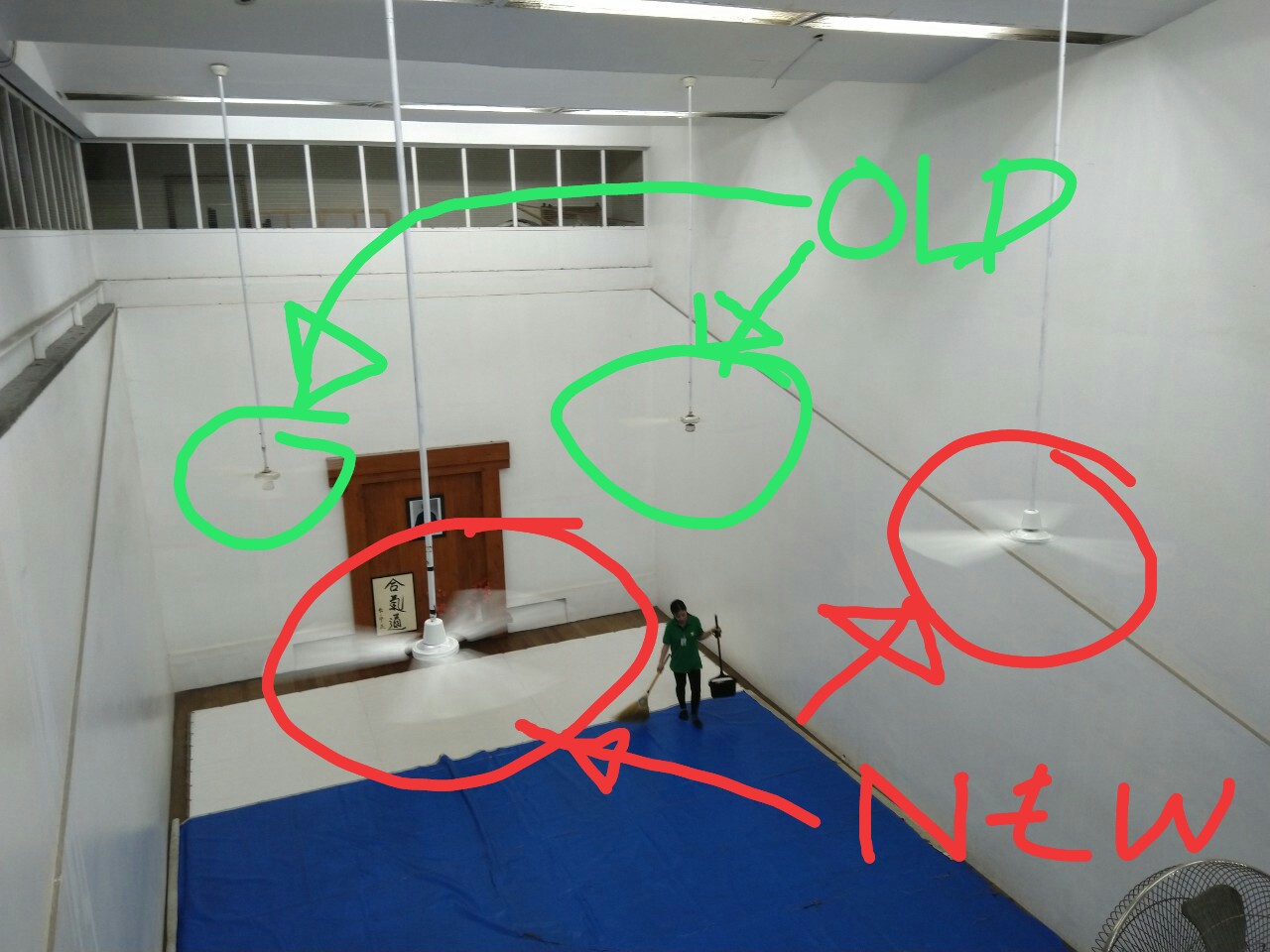 On Tuesday, 2019 September 03, the Makati Sports Club Engineering Department completed the following tasks:
Installation of two additional Westinghouse ceiling fans at the middle-rear portion of the dojo.
Relocation of the existing two Westinghouse ceiling fans approximately 3 feet forward towards the front portion of the dojo. This relocation was meant to distribute the cooling effect of all four ceiling fans more or less evenly over the tatami surface.
The hub motor of one of the old units had died some weeks before (the unit closer to the right-hand wall of the dojo). Engineering Dept. replaced this defunct motor with a replacement motor (donated by RSR).
Engineering Dept. also mounted all four fans with mounting suspension shafts that are 3ft. longer than the original mounting suspension shafts, in order to bring the cooling breezes of the fans closer to the students training on the tatami. These new mounting shafts, as well as the original ones, were donated by DLA.

The maintenance work had started on Friday, August 30.